We offer two categories of tree planting: fee-for-service (available to all homeowners in the greater Madison area) and free (available to homeowners in Madison Canopy Project neighborhoods).
---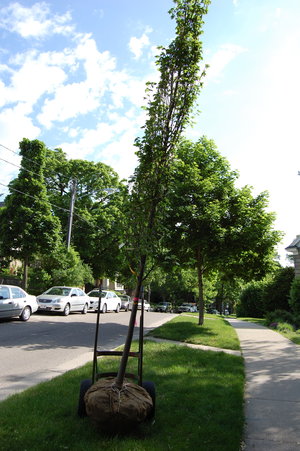 Fee-for-service
Tree planting is at the heart of the Urban Tree Alliance. What seems like a simple task (planting a tree) is actually fairly complex, so let our professional arborists help you select and plant trees on your property. We plant a wide variety of species, but tend to steer away from those species that are invasive, poorly adapted to the urban environment, or over-represented in the regional forest composition.
Matching the species of tree to the planting site is one of the most important steps in creating a healthy urban tree. Too often trees are planted without considering things such as soil type, pH, sun exposure, moisture levels, neighboring trees, or nearby infrastructure. We will work with you to find the right tree for the right place.
As a non-profit, we never markup the price of trees from the nursery, or overcharge for planting. Our mission is to plant trees and we'll try to make it as easy as possible for you to do that.
---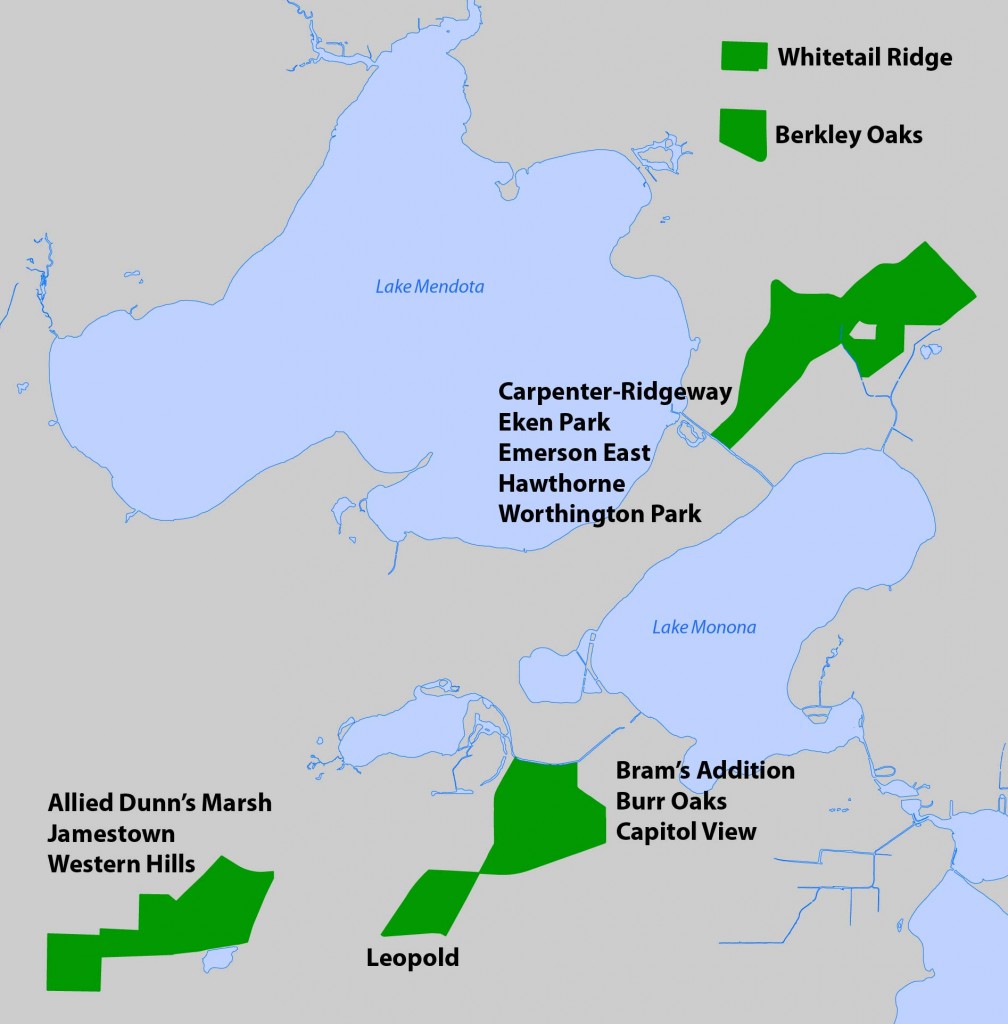 We are currently offering one or two free trees to residents in fourteen Madison and Fitchburg neighborhoods: Allied Dunn's Marsh, Berkley Oaks, Bram's Addition, Burr Oaks, Capitol View, Carpenter-Ridgeway, Eken Park, Emerson East, Hawthorne, Jamestown, Leopold, Western Hills, Whitetail Ridge, and Worthington Park. (Please click on a neighborhood's name for a map of its boundaries.) 
To learn more about the Madison Canopy Project and request a free tree, please click here.