1.) Start by filling in the circumference of your ash tree.
2.) Other fields will fill automatically.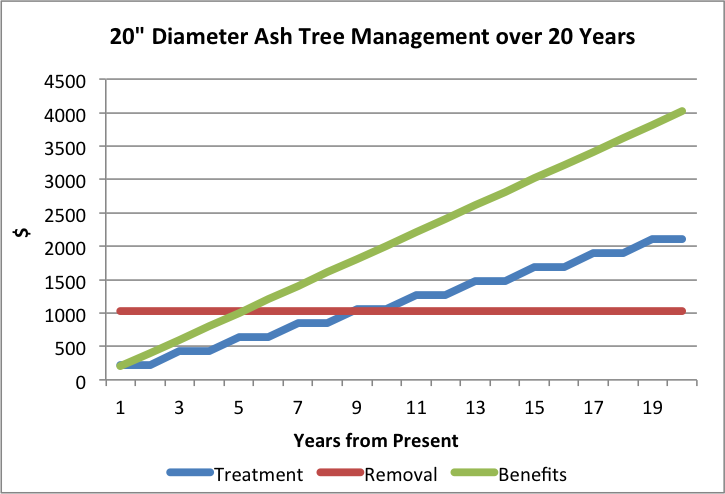 ---
This online calculator is a tool developed by the Urban Tree Alliance to help property owners make an informed decision about how to manage their ash trees in the context of the Emerald Ash Borer.
These are rough estimates. To receive an exact price for tree treatment or removal contact the Urban Tree Alliance or another qualified arborist.
Treatment prices are based on a systemic injection of Emamectin Benzoate. Studies have repeatedly shown this to be the most effective EAB treatment option. Though labeled for 2 years of protection, several studies have shown the chemical to be highly effective for 3-4 years after treatment. Some tree care providers will offer other chemicals using different application methods at varying prices.
Not all trees are candidates for treatment. Trees that are structurally unstable, are in decline, are already infested with EAB, or for other reasons do not have a high likelihood of continued health should be considered for removal.